Having trouble viewing this email? Click here.


2013 Railroad Hobby Show Announcement




Layout: Danville & Western, Rick S., Champaign, IL

The Ultimate GP50
When you want the most realistic locomotives and freight cars available today, the Genesis® brand is the name you trust. All-new from the ground up, the EMD GP50 locomotive continues the unique Genesis tradition of roadname and road number specific details. Both GP50 Phase I and Phase II variants are being offered. Like all Genesis locomotives, the GP50 model is available without sound or with DCC and SoundTraxx® Tsunami® sound preinstalled. When you want the ultimate GP50 locomotive, you can trust the Genesis brand to deliver. Preorder at your favorite retailer today.
• Phase I
• Phase II
• Prototype & road number specific details

View the GP50 in action

Visit our website for additional images, roadname specific details and more.


---
Southern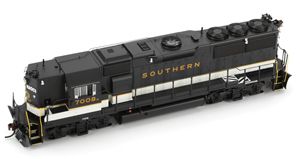 ---
Chicago & NorthWestern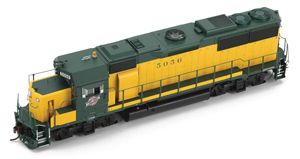 ---
Santa Fe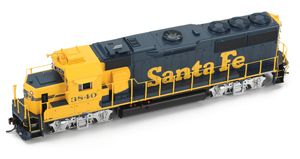 ---

Can't get enough trains? Visit us online for more great train products.

|
©2013 Horizon Hobby, Inc. Athearn and Genesis are registered trademarks of Horizon Hobby, Inc. The Chicago & NorthWestern mark owned by Union Pacific is made under trademark license from Union Pacific Railroad Company. SoundTraxx and Tsunami are registered trademarks of Throttle Up! Corp. All other trademarks, service marks and logos are property of their respective owners.

To Unsubscribe
To unsubscribe send a blank email to the email administrator.

To Change Your Email Address
Send a blank email to the email administrator from your old email address, and then send a blank email from your new email address to subscribe.

Please respond to the confirmation email for verification of your subscription.

Horizon Hobby, Inc.
4105 Fieldstone Rd.
Champaign, IL 61822 USA
800-338-4639
www.HorizonHobbyTrains.com